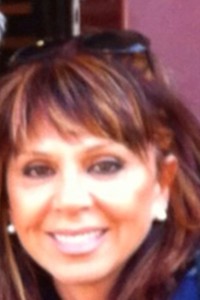 Azita Kokab is the the owner of The Beauty of Earth - Skin Rejuvenation Clinic.
She believes that beauty truly does come from within but there is no reason why we all shouldn't enhance our natural features & make the most of what we have. Azita is a certified Naturopathic practitioner who helps her clients on self-healing through what nature has to offer.
Azita has over 20 years of beauty therapy experience, specializing in cosmedical facial rejuvenation practices in famous and well known clinics in the USA & Australia.
Azita is a graduate of the Paris Beauty Institute in California & has travelled extensively for advanced training to master the most modern facial beauty techniques - including Ankara Turkey, London UK, Cologne, Germany & of course, Paris, France.
Azita is delighted to share with you the beauty secrets that have helped her clients around the world stay looking & most importantly feeling - young & rejuvenated. She uses a mix of non invasive new-technology beauty procedures & top of the line organic skin care products, that will deliver instant results.
Azita is offering the brilliance of non surgical and non invasive treatments that will help you achieve brighter, firmer and younger looking skin. For those of you who are in tune with natural treatments and holistic living, Azita uses organic products and remedial therapies to enhance your natural features. Reduce the appearance of facial lines, crow's feet, uneven skin tone & more by planning a visit.
To learn more about some of her amazing skin rejuvenation services contact her today to make an appointment.
Areas We Serve:
Walnut Creek
Danville
Alamo
Margo
Orinda
Berkeley
Concord
The Bay Area
Lafayette